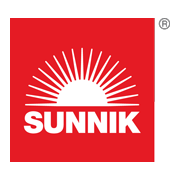 STEELWORKS ENGINEERING
STEELWORKS ENGINEERING SDN BHD
,
SUNNIK
is the official brand adopted by Steelworks Group of Companies in all its products and services. Introduced to the market since 1984, SUNNIK meaning the 'new energy' has a history of more than two decades in its quality and performance. Besides manufacturing and installing SUNNIK water tanks, our vast knowledge and experience in manufacturing water tanks, has also given us the expertise in refurbishing, maintaining, and extending the life span of water tanks.



SUNNIK

water tank complies with British Standards (B.S.), and is certified by Singapore Institute of Standards and Industrial Research (SISIR), Ministry of Development of Brunei, Public Utility Singapore (PUB), Office of Water Authority Hong Kong (OWA), Standards and Industrial Research Institute of Malaysia (SIRIM), and Ministry of Health China (MOH).
Steelwork Engineering Sdn Bhd, the parent company of Steelworks Group of Companies, was initially established in 1982 as a mere steel fabricator and supplier. However, with its continuous commitment to quality and aggressive approach in sales & marketing, Steelworks Engineering Sdn Bhd become a manufacturer in producing SUNNIK Pressed Steel Sectional Water Tank and SUNNIK Pressed Steel Water Tank supplying not only to domestic market, but also to international markets.